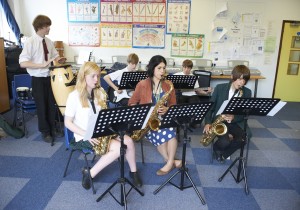 Address

Scots Hill, Rickmansworth, Hertfordshire WD3 3AQ

Telephone

01923 773296

Email

Website
Rickmansworth School is a larger than average secondary school with a sixth form. It became an Academy in April 2011.
At Rickmansworth School we aim:
To develop lively enquiring minds and the ability to question, argue rationally and think creatively, to acquire knowledge and skills relevant to adult life, to achieve understanding and respect for the uniqueness and beliefs of the individual, to maximise opportunities for scientific, mathematical, artistic, expressive, creative and technological experiences, to value scientific enquiry, participation, performance and the creativity of others, to acquire qualifications which maximise opportunities in employment and higher education
To achieve these aims we encourage a combination of creative and critical thought, scientific and mathematical enquiry, intellectual curiosity, participation and performance, and firm academic discipline - sustained hard work at School and at home.